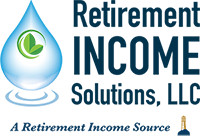 RMDs & Taxes: Retirement Planning
Live Webinar
Learn how to help avoid paying a 25% penalty on your RMDs to the IRS!
Date: Monday, March 13th

Time: 6:00 PM CST
Discover from Nathan Cox some of the biggest developments to retirement plans in a time of crisis like we are experiencing today...
During this webinar you will discover:

Changes to RMD tables in 2023 and what that means for your retirement account
The three new sets of RMD rules for 2021, 2022, and 2023
Push back of RBD for qualified retirement plans and IRAs
Removal of Roth Account Pre-Death RMDs
Reduction of missed RMD penalty tax
Removal of barriers for Life Annuities, Expansion of QLACs and RMD Rules
Co-founder & Financial Advisor
Knowledgeable and Experienced Advisor, Customized Retirement Planning


Registration is NO COST for this breakthrough ONLINE event!
Nathan Cox has 25 years in the financial industry and currently serves as the Chief Financial Officer of Retirement Income Solutions, a family-run firm. Nathan is dedicated to his client's financial needs and provides superior customer service.
As an Investment Advisor Representative, he focuses on providing his clients with peace of mind through time-tested methods that are designed to help minimize risks in retirement assets. Nathan utilizes his vast experience in the universe of more conservative income and retirement options to assist others. He educates his clients, both in person and on his weekly radio show, about many topics, including retirement planning, tax planning, life insurance, estate & legacy planning, Social Security maximization, and required minimum distributions.
Nathan is an avid rancher and equestrian. As a father of five and a local youth baseball coach, he enjoys his time
outside of work and giving back to his community.
Monday, March 13th at 6:00 PM CST
days
hours
minutes
seconds
days
hours
minutes
seconds
Join us from the comfort of your couch.

View on your computer, tablet, or phone!

Registration is FREE for this exclusive ONLINE event

Learn how to help avoid paying a 25% penalty on your RMDs to the IRS!
Sign Up Today to Reserve Your Spot!

RMDs & Taxes: Retirement Planning
During this class, discover:

A Renaissance has begun in the World of Investing
Find the silver lining of opportunities for your life savings.
The IRS requires withdrawals in retirement known as Required Minimum Distributions (RMDs)
If your advisor is not keeping up with the times you are going to be lost.
You can help reduce your tax rate in retirement like never before in your life.
Change seems like a daily occurrence.
These are just a few essential points covered in this EXCLUSIVE ONLINE presentation!
During these times it's important not to be frozen by fear or complacency.
Don't fall into the trap of thinking that congress, the fed or even financial advisors are going to fix retirement.
© 2023
Investment Advisory Services offered through Sound Income Strategies, LLC, an SEC Registered Investment Advisory Firm. Retirement Income Solutions, LLC and
Sound Income Strategies, LLC are not associated entities. Retirement Income Solutions, LLC is a franchisee of Retirement
Income Source. Retirement Income Source and Sound Income Strategies LLC are associated entities.